Strong sensitization and training activity against Ebola virus in Nyiragongo, North Kivu.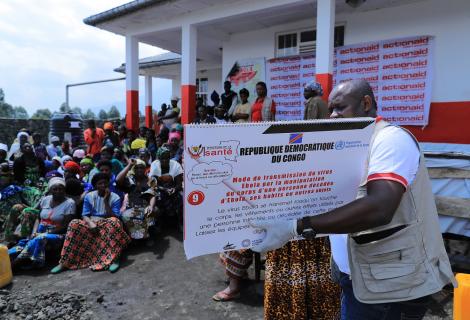 The current epidemic is the tenth since 1976 in the DRC and the second worst in the history of Ebola, following the epidemic that hit West Africa in 2014-2016.
The case diagnosed with Ebola in Goma, North Kivu Sunday, July 14, 2019 was like a shock among the actors of the response to the Ebola virus facing many challenges, including resistance of a part of the population to preventive measures.
A three days activity held from 16th to the 18th July 2019 in Nyiragongo at the women center constructed by Actionaid to give women a safe space. 210 people attended including 10 men, 200 women and some children from different communities; and recorded a significant pygmy women attendance. Local leaders including the heads of the villages, and women group leaders were also present.
During the sensitization; image box edited by the Ministry of Health and the World Health Organization was used as teaching materials which explains the signs of the Ebola virus, modes of transmission, prevention measures.
Actionaid DRC proceeded to the distribution of thermometers, tripods, soaps, Chore buckets and basins to women members of the women center.
Nyiragongo is located near Virunga National Park about twenty kilometers north of the city of Goma and it is one of the LRPs where Actionaid develops approaches in the areas of humanitarian response to community protection.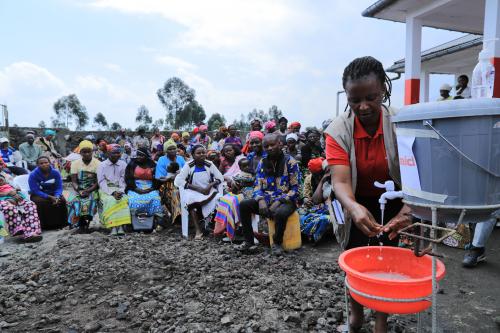 Actionaid DRC continues to engage in the fight against Ebola virus in DRC by launching awareness, prevention programs and distribution of prevention kits in its different intervention zones including Kabare and Idjwi (In the South Kivu).