1000 women receive hygiene kits in Nyiragongo health zone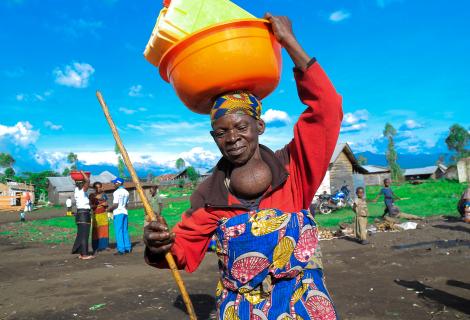 As part of strengthening infection prevention activities in the Nyiragongo Health Zone, the Ebola Virus Prevention Project with the aim to distribute hygiene kits to women.
With the objectifs to:
Prevent infections among women in Nyiragongo.
Support the Nyiragongo health zone as part of the prevention and control of infections
Distribute hygiene kits to Nyiragongo women.
The hygiene kits include 1 basin, 1 can, 2 underwear and 2 sanitary towels.The distribution of hygiene kits was also an opportunity to share other preventive measures, including the respect of hygiene.